Computer Forensics Services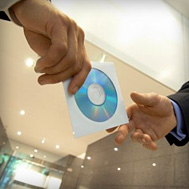 If you are an attorney or private investigator, your case may hinge on the data residing on someone's computer. But how will you extract it in your discovery process?

The team at MicroForensics knows how to preserve, identify, extract, recover, analyze, and document electronic files as evidence in civil or criminal proceedings.


Complete discovery processes for recovering documents, spreadsheets, images, and most file formats
Attorney and client counseling on all technological aspects of digital data and intellectual property
Expert testimony, or assisting in technical personnel depositions
Forensic imaging and duplication of computer hard drives or other media
Recovery of e-mails/Internet paths from points of origin
Internet browsing histories complete with time lines
Complete chain of custody and evidence preservation
Contact us to see how our experts can help. Or see how our products can help your investigations.